Riga Cathedral Choir School flag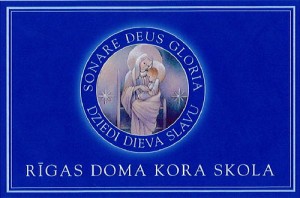 The author of the sketch of the Riga Cathedral Choir School's flag – freelance artist Aiva Zurina
The embroider of the flag – the artist Anelija Nevarska
The description of the flag: embroidered with the image of Our Lady which is taken from the 1224 Riga Cathedral seal's imprint page
The motto embroidered on the flag: Sonar Gloria Deus – Sing the glory of God
The flag was consecrated by the Archbishop Janis Vanags on the Easter church service in Riga Cathedral on April 4, 1999.
Riga Cathedral Choir School logo – a lily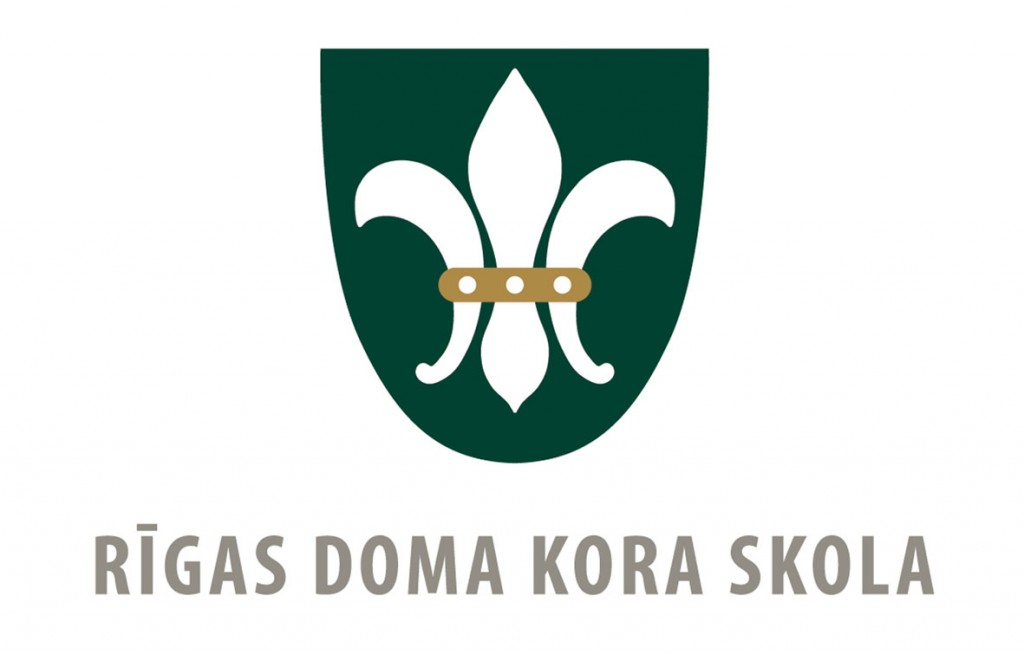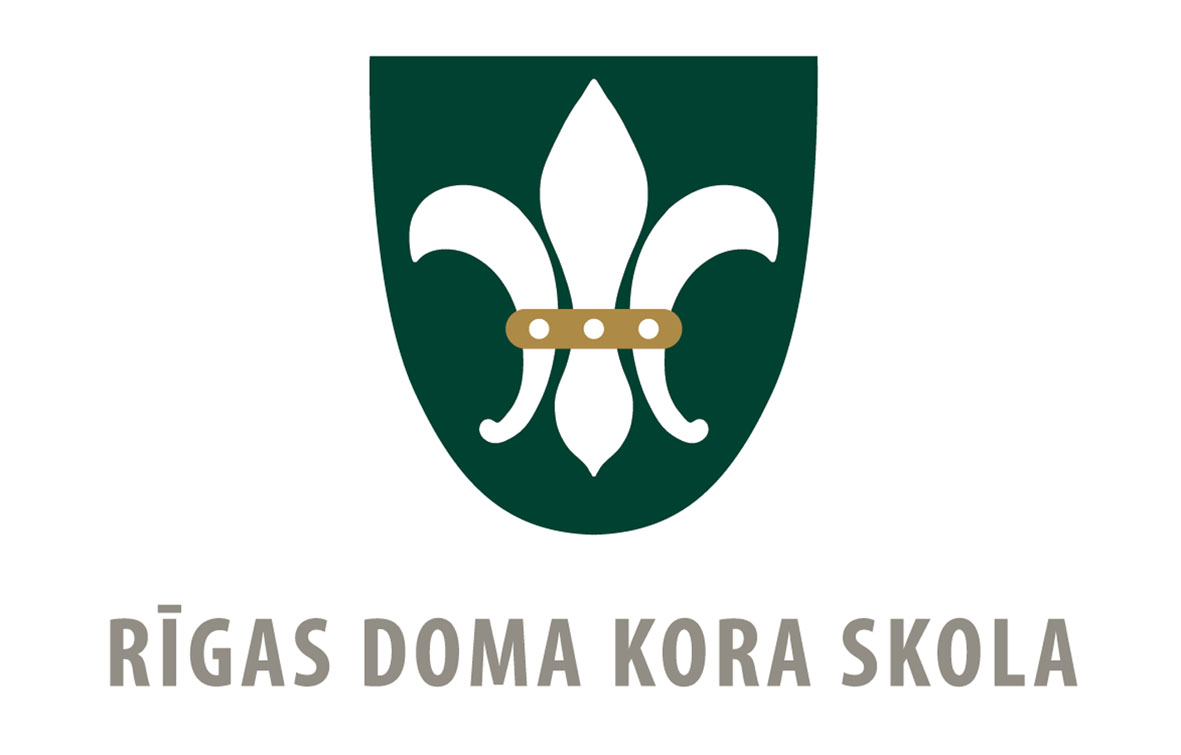 Upon founding the Riga Cathedral Choir School in 1994, it was decided to support the initiative put forward by M.Kupcs and use the symbol of lily as the school's logo by including it in a form of a shield.
The white lily symbolically represents light, purity and innocence, which, in Christianity, is closely associated with Virgin Mary. A field lily symbolizes faithful service to God. A lily is also the symbol of secular power.
The anthem of Riga Cathedral Choir School is A Song for School (composed by Gunars Kalnins, lyrics by Kristaps Sorins). Listen here. School anthem sheet music
The author of Riga Cathedral Choir School visual identity is the artist Linda Luse.
The successful cooperation between the school and the artist Linda Luse has lasted for several years. Her original drawings of children singing decorate the school's representation gifts and souvenirs – mugs and linen bags -, anniversary concert posters, the school's website, social networking profiles, school diary covers and even the walls at school.