Muzikālā teātra (mūzikla) žanra attīstība ir radījusi pieprasījumu pēc kvalificētiem, profesionāliem māksliniekiem. Šis žanrs jau vairāk nekā 100 gadus ir populārs ne tikai Amerikā un Anglijā, bet augstā līmenī attīstījies arī Eiropā un Ziemeļvalstīs.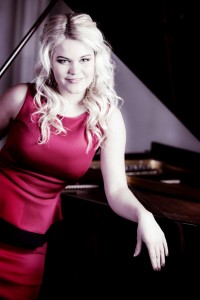 Jaunā apakšprogramma "Mūziklu dziedātājs" ir izveidota, sadarbojoties ar jomas profesionāļiem. Programmas iniciatore ir Annija Putniņa, kas jau kādu laiku atgriezusies Latvijā pēc maģistra studijām Londonā, Karaliskajā Mūzikas akadēmijā (Royal Academy of Music), absolvējot muzikālā teātra nodaļu. Pirms tam Annija studēja Jāzepa Vītola Latvijas Mūzikas akadēmijā, apgūstot klasisko dziedāšanu, un ir arī Rīgas Doma kora skolas absolvente.
Programma veidota pēc mūziklu koledžu parauga, kas plaši attīstīts gan Eiropā, gan pasaulē, apvienojot to ar latviešu muzikālā teātra tradīcijām un aktualitātēm. Tā ir plaši orientēta programma, kas attīsta dziedāšanu, dejošanu un aktiera mākslu. Mūzikls ir žanrs, kas apvieno klasisko ar moderno, tādējādi dodot iespēju attīstīties dažādos virzienos. Programmā iekļauti aktiera meistarības pamati, klasiskās dziedāšanas pamati, muzikālā teātra dziedāšanas specifika, skatuves runa, skatuves kustība un deja, kā arī mūzikas teorijas priekšmeti.
Pašlaik Latvijā, vidusskolas līmenī, ir iespēja apgūt tikai klasisko dziedāšanu un džeza dziedāšanu. Rīgas Doma kora skola cer aizsākt jaunu virzienu un dot iespēju tiem, kas vēlas apgūt mūzikla specifiku tepat, Latvijā.
---
Informācija Latvijas Radio 3 Klasika raidījumā "Jāzeps" ŠEIT
---